Latest uses and features of sanitary pneumatic butterfly valves
Posted: 10/17/2019 10:10:48 Hits: 39
First: Uses and features of sanitary pneumatic butterfly valve?s

Sanitary pneumatic butterfly valves adopt standard electronic polishing, smooth surface to ensure clean, no media storage area, no potential pollution. The valves can be quickly disassemblied and assemblied, making it easy to open and maintain the valves, thereby the downtime reduced during the process. Sanitary pneumatic butterfly valves are widely used in industrial process control, such as food, pharmaceutical, cosmetics, clean steam, wine, beverage, biochemical industries. It has the advantages of compact structure, convenient assembly and disassembly.

Main features of sanitary pneumatic butterfly valve are:

1. The design is novel and reasonable, with unique structure, light weight, and quick opening and closing.
2. Small operating torque, convenient operation, labor-saving and dexterous.
3. Can be installed at any location, easy for maintenance.
4. Sealing material is aging resistant and corrosion resistant, has long service life and other characteristics.

Second: Standards of sanitary pneumatic butterfly valves

Design standard: GB/ t2238-1989
Structural length :GB/ t12221-1989
Pressure test :GB/ t13927-1992;JB/T9092-1999

Third: Sanitary pneumatic butterfly valve actuator

Sanitary pneumatic butterfly valve adopts rack and pinion type angle stroke pneumatic actuators, double-acting and single-acting (spring reset), gear transmission, safe and reliable;

Large-diameter valve adopts fork-type pneumatic actuator, fork-type transmission, reasonable structure, large output torque, double-acting and single-acting.

1. Rack and pinion type double piston, with large output torque, small volume.
2. The cylinder is made of aluminum alloy, light in weight and beautiful in appearance.
3. Manual operation mechanism can be installed on the top and bottom.
4.The actuators have optional electric signal feedback indication and various accessories for automatic operation.
5. IS05211 standard connection provides convenience for installation and replacement of products.
6. The adjustable screws at both ends can make the standard product have an adjustable range of ± 4 ° at 0° and 90°, to ensure the accuracy of synchronization with the valve.

Sanitary pneumatic butterfly valve can choose the following accessories, according to different control requirements:

Cut off type accessories: single solenoid valve, double solenoid valve, position monitoring switch.
Adjustable accessories: electrical positioner, pneumatic positioner, electrical converter.
Air source treatment accessories: air filter pressure reducing valve, air source treatment triplet.
Manual mechanism: manual operating mechanism.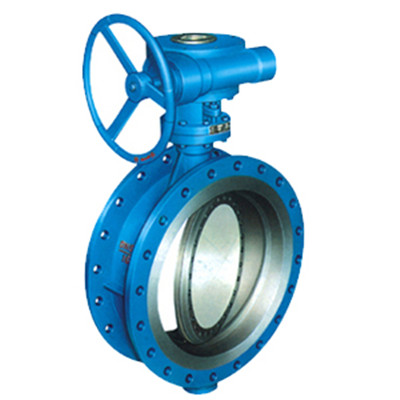 NO.2013 Valves catalog download

View and download valve product literature, sales brochures and more.

read more >>

?